Sadly, we must let you know that our Campus Kids Minisink founder, owner and director, Jani Brokaw, passed away suddenly in late December. After decades of leadership at Campus Kids, Jani leaves a legacy that has impacted the lives of thousands of campers and staff. As a respected leader in the American Camp Association, Jani also had an impact on the camp profession across the country.

Unfortunately, we must also say that Campus Kids Minisink has closed. A loss such as this, among many other factors, makes it impossible to continue camp operations at CK-Minisink.

We mourn Jani's loss, and we apologize to all of our loyal campers, their families and our staff. We thank you for being part of the CK-M family. May our camp friendships and memories always be strong.

What are "weekday sleep-away camp" options?
Campus Kids-New Jersey is accepting camper enrollments. Though the setting is different from CK-M, the philosophy is the same and we offer daily, individual choice of camp activities. Some of your favorite CK-M activities are not offered at the New Jersey camp, but you will find others that were not available at CK-M. You can see see everything by taking an online tour. And we would be happy to give you an in-person private tour on a Saturday or Sunday.

Available staff positions are described here. Please note that counselors must be at least 18 AND have completed one year of college or other post-high school experience.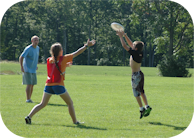 WHAT DO CAMPERS LIKE MOST ABOUT CAMPUS KIDS MINISINK?
Trying new activities like
. . .
the ropes course,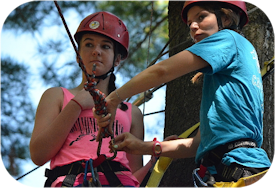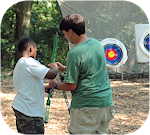 shooting an arrow for the first time,
Music?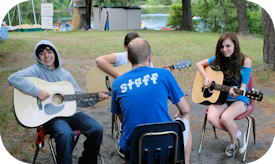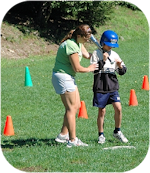 improving your swing?
Whatever it is, the staff works with each camper to achieve success.